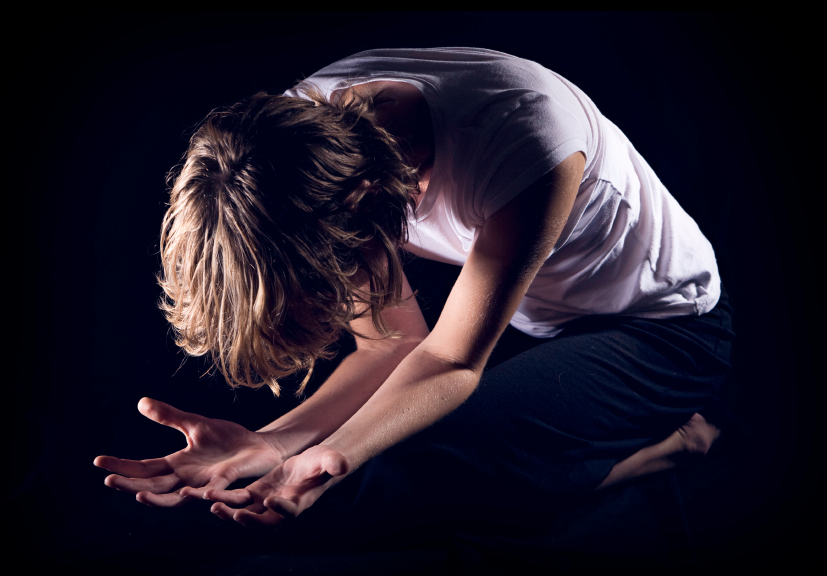 Read Time: 4 minutes.
When we are saved, we come to Jesus just as we are - broken, dirty, shameful, guilty, and sinful. We come with baggage. Lots of baggage. And sometimes, we are hard-pressed to get rid of it. Most of us are rough around the edges. I know that I was (and probably to some of my critics, still am).
What makes the Good News of the Gospel so GOOD is that it's OK with God that we come to Him as we are. Not perfect. Not blameless. Not holy. Not having it all together in our lives. In short, most people who fall at the foot of the cross in repentance are messy and broken. This is because God knows that the blood of Jesus Christ washes all our sins away the moment we choose to repent of our old lives and call on His name to be saved. When we do, we receive the free gift of salvation through Jesus Christ.
Our salvation in and through Christ is the beginning of our sanctification. This is when Holy Spirit begins working in our lives to conform us into the image of Jesus Christ. This is the process of Sanctification - becoming like Jesus. Children of God become more like Jesus out of their gratitude to God for what He has done in their lives. It is in this place of continual thanksgiving and worship of God that we are drawn closer and closer to God and His holiness.
The Greek word "sanctify" means "to set apart" and for a disciple of Christ, this means that they both recognize their need to walk away from the sin and rebellion of their past life as well as taking action to do it (not just talk about it). Sanctification is an ongoing battle. The process of sanctification can be painful. Extremely painful. This is because our flesh fights against the Spirit and the Spirit against our flesh.
Paul urged the new believers to live this kind of "set apart" life (see 1 Thessalonians 4:1,3). God's will for us is to walk with Jesus.
Jesus told those who were following after Him (the curious) that if they wanted to be His disciple they must take up their own cross and follow after Him daily. It is in this conscious choice to follow that we find our hearts desiring to surrender to the Lordship of Jesus Christ.
This is where our walk with God gets real! This is where the chains, the baggage, shame, and guilt all fall away as we live completely under the authority of God's love. The authority of God's love means walking in the Truth of God's Living Word and obedience to this Truth. This can only come when we make the choice to surrender to the leading of His Holy Spirit. It is in this surrender that we are made whole and sanctified.
Holy living is very practical. It keeps us free of the consequences of sin and foolishness. The more we surrender our will to His, the more our daily choices become based on the Truth of His Word. It is an attitude, as well as an ongoing prayer of surrender, that says, "More of You God. Less of me. More of You Jesus. Less of me. More of You Holy Spirit. Less of me."
It's important to remember that when someone puts their faith in Christ, they have been made holy in God's eyes through the sacrifice of Jesus Christ once and for all (See Hebrews 10:10). Their sin is completely wiped away. Death is defeated. Eternal life with God in heaven is secure because we have been spiritually born again. This is the good news of the Gospel! However, the salvation of our "souls" (intellect, mind of reason, emotions, and free will) is an ongoing battle because our sanctification is not complete. It is a process. It requires a renewing of our minds.
For an authentic disciple of Christ, it means entering into an ongoing, lifelong process of being purified and becoming more like Jesus Christ through the power of the Holy Spirit (1 Thessalonians 4:8). Paul echoes this reality, declaring that God would sanctify the Thessalonians "through and through," and keep them "blameless at the coming of our Lord Jesus Christ (1 Thessalonians 5:23).
These are the same promises that we can hold onto tightly to as Followers of Jesus, knowing that "the one who calls you is faithful, and he will do it" (1 Thessalonians 5:24).
Are you ready to fully surrender to the Lordship of Jesus Christ and be set apart for God's service?